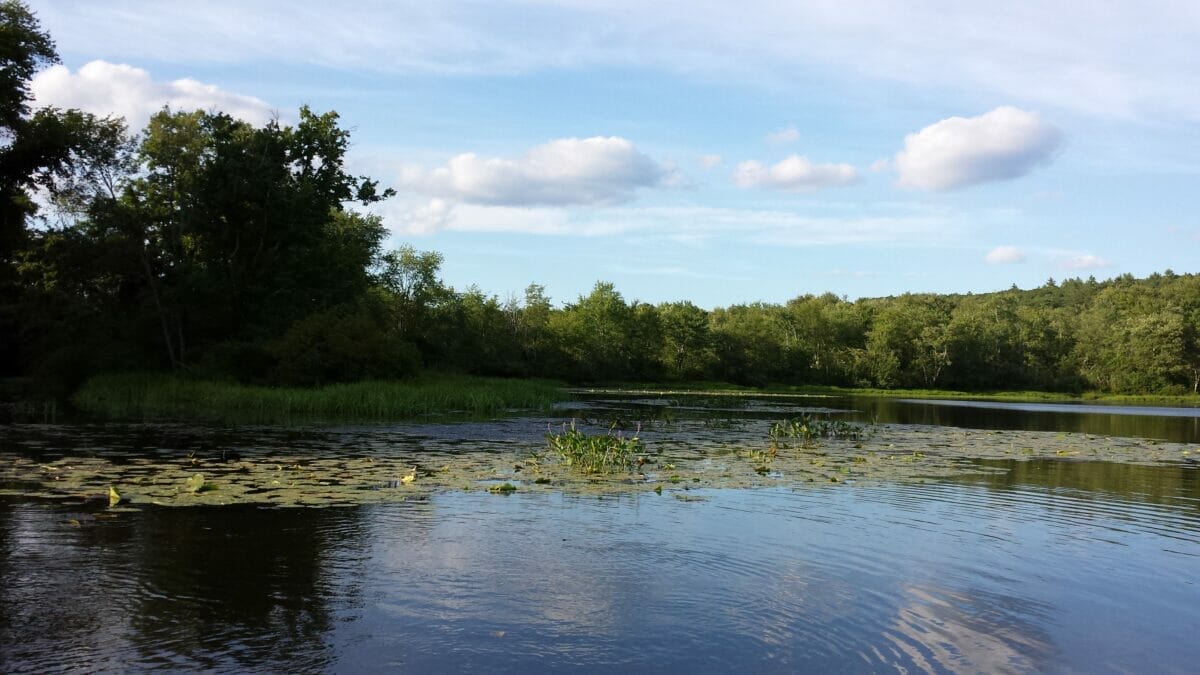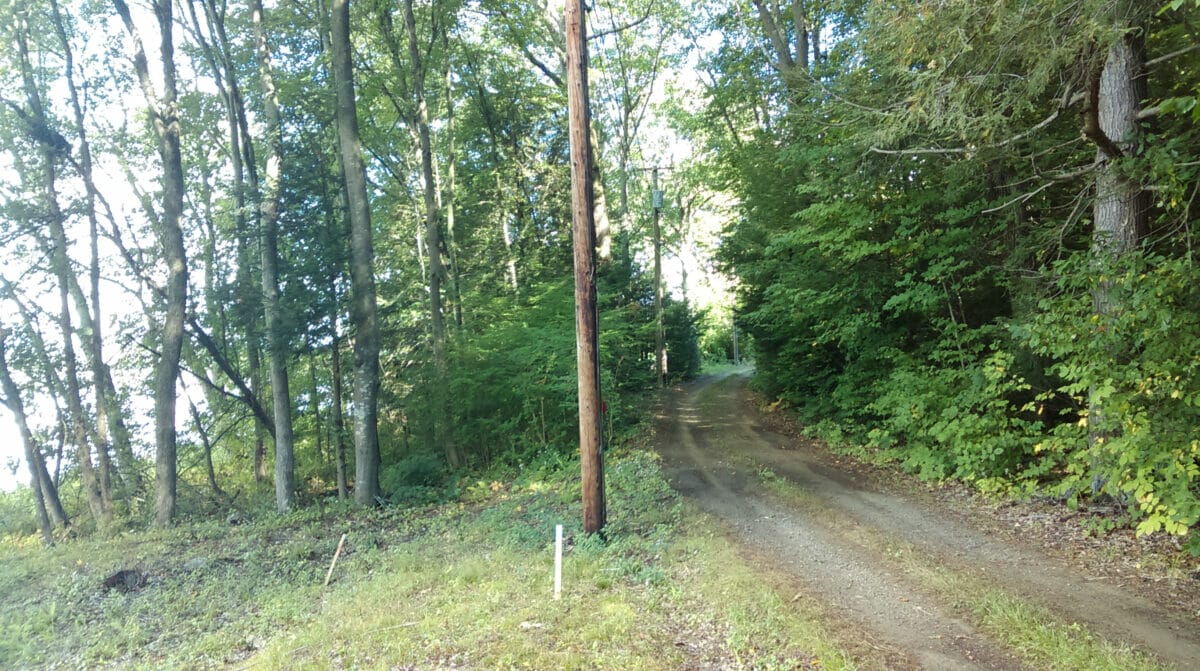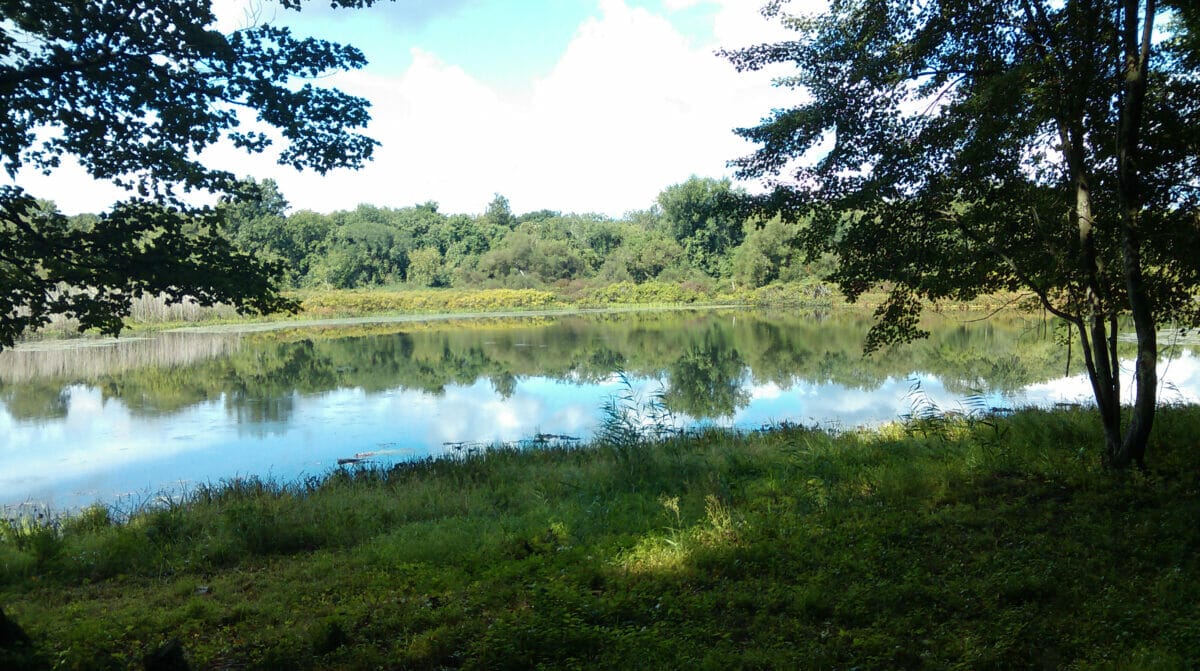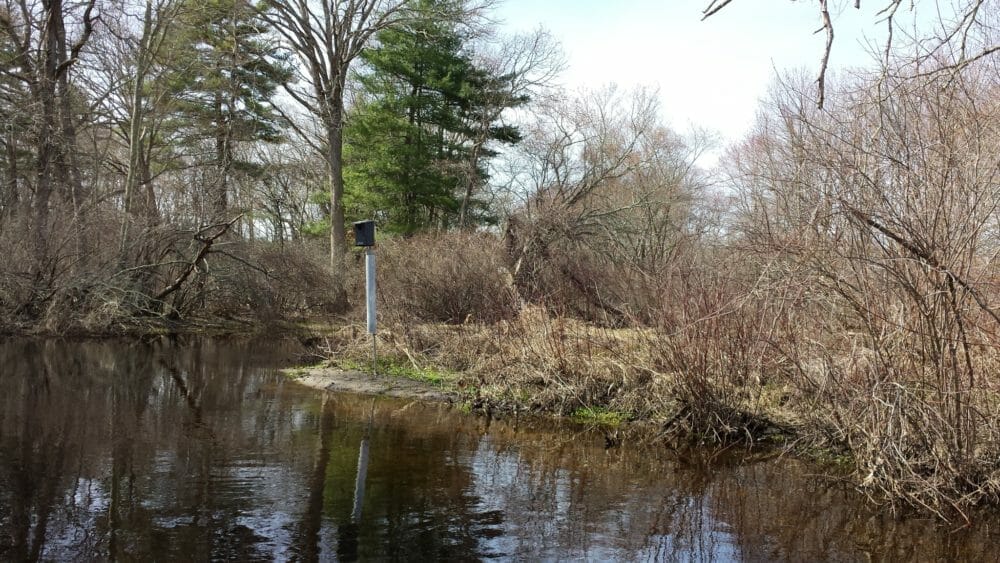 The Zeelandia wetlands are adjacent to the land owned by the Roseland Park trustees, creating a larger, un-fragmented parcel. The larger the area of connected open space, the more valuable it is for wildlife and environmental protection. The parcel is bordered on the west by Muddy Brook, which feeds Roseland Lake. The water quality of Muddy Brook and the lake are threatened by agricultural practices and development which have impaired water quality in Roseland Lake.
Zeelandia is landlocked. There is currently no public access. Crossing from the Roseland Park property would require fording the stream, which is deep in sections. Parts of the wetland and the entire northern and eastern shorelines are quite boggy, and it is easy to sink deep into the muck.
This small parcel is surprisingly rich in wildlife. There are signs of beaver and muskrats. Eagles, hawks and herons, along with a number of small woodland and wetland birds frequent the area. Turtles bask in the cove. The parcel harbors a wide variety of vegetation and has never been developed.
"It was owned by the Johnson family. Marcus Johnson's grandfather was one of many locals who worked for Henry Bowen to construct Roseland Park in the 1870s. During the off-season, he helped haul fill to reshape the shoreline. Marcus Johnson recalls haying the area in the 1950s. He said the bales of hay sometimes had live snakes in them, which bit them when they loaded the bales. Marcus said they used to swim there. His family had actually put in cobblestones on the bottom of the lake near the shore to make swimming more pleasant. The cobblestones are now covered with muck from sedimentation and dead algae." Bet Zimmerman Smith