Bull Hill Needs Your Help
Many of you have supported our efforts over the past six years to protect the spectacular forest on Bull Hill in Thompson and Woodstock. With your help, we've accumulated over 1000 acres of woodlands, and many visitors have enjoyed the trails to the stunning view point.
Now we have the opportunity to purchase a critical 91-acre parcel that connects the center of the preserve with our holdings in the more northern part of the forest. With this parcel we can extend our trail system to the north, making Bull Hill an even more wonderful place for you and your family to visit.
The owners have graciously given us first crack to buy this parcel. Using existing funds, we are close, but we need to raise the last $10,000 to make this project a reality.
This is a one-time opportunity to purchase this property on Bull Hill; it may not be available again in our lifetimes. Can you help us bridge the gap in our funding? We appreciate anything you can afford.
To donate, click to give on-line using our Campaign for Bull Hill page on Give Lively. You can publish your name or make your donation anonymous.
Future generations of Quiet Corner residents will be forever grateful.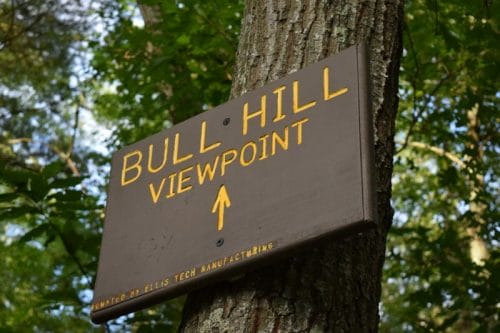 Alternatively, you may send a check to WLT, PO Box 302, Pomfret Center, CT 06259 with a note that you are giving to the Bull Hill Campaign.